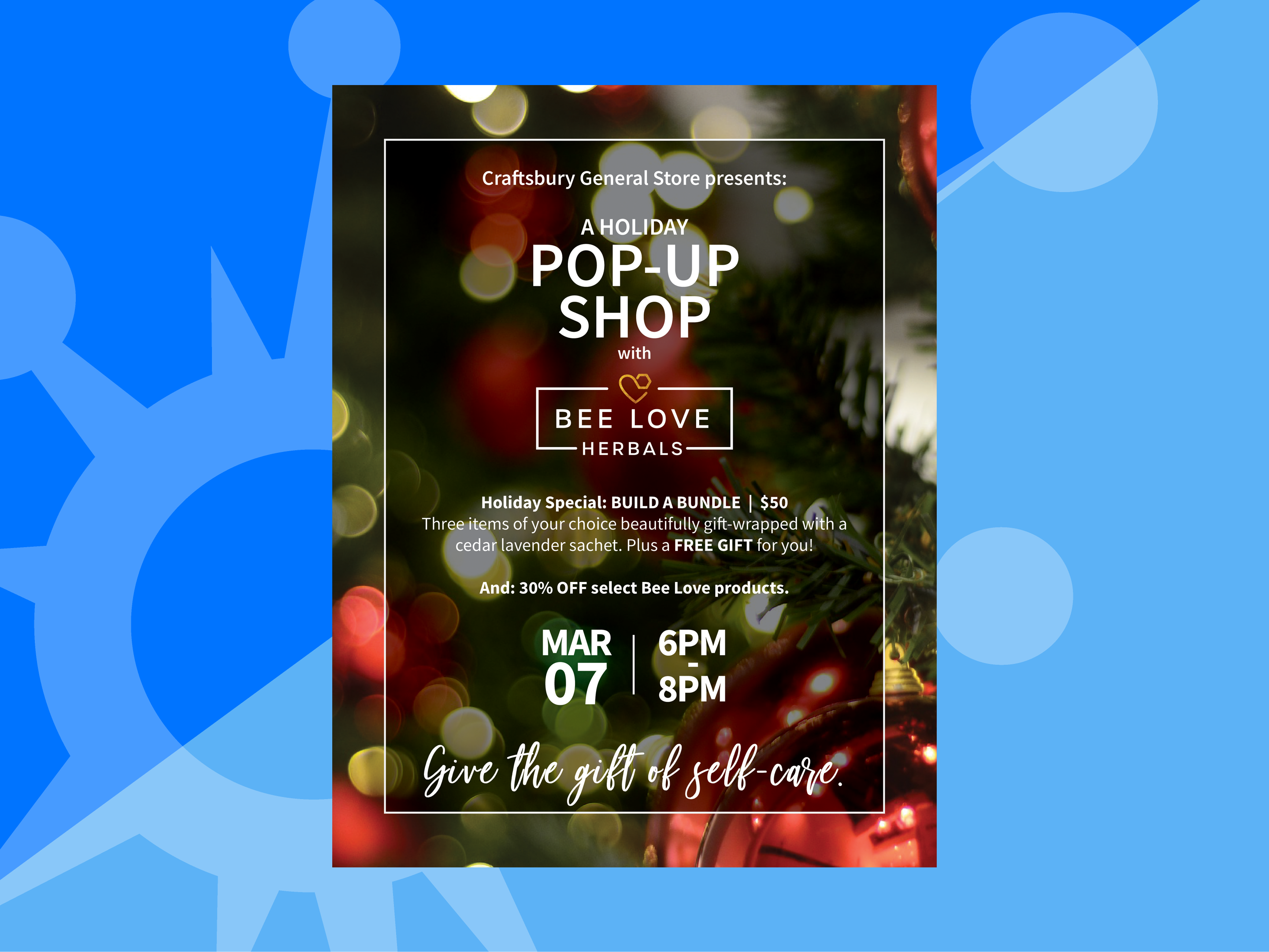 For events, specials, and general promotion.
The Northeast Kingdom remains the last region on planet earth where the promotional flyer reigns king of marketing efforts. In this workshop, learn the following to create an attractive and effective marketing flyer:
1. Canva: a FREE, easy-to-use online design platform equipped with thousands of templates.
2. Content creation: carefully craft your copy so that readers receive your message and know exactly what to do with it.
3. Content hierarchy: use visual design so that information is translated quickly and intuitively.
BONUS: Stay after the workshop and print your final product at the Spark membership rate.
Join us with an event/promotion in mind or make one up and gain the skills for later.