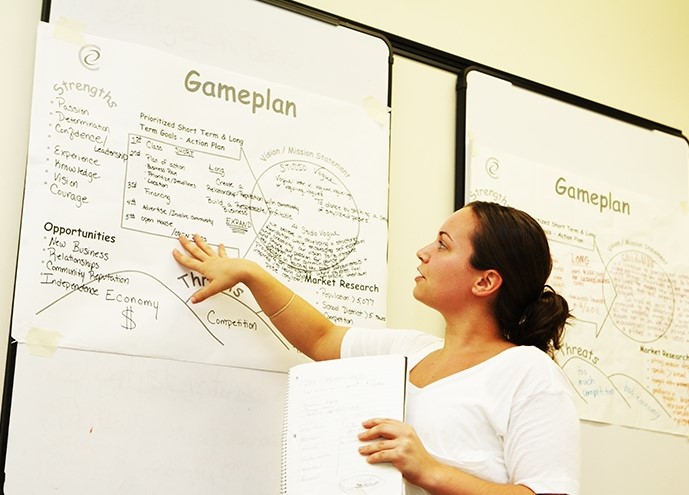 Taught and facilitated by Gwen Pokalo from the Center for Women & Enterprise Vermont, this six-session course is an opportunity to learn about and explore starting a business and provide participants with foundational knowledge about putting ideas into action and considerations to take when starting a business. The course is designed for women, open to all.
Wednesdays, February 20, March 6, March 20, April 24, May 15, and May 22
Fee: Enrollment is free of charge; made possible by the Vermont Women's Fund, Vermont Community Foundation, and the Center for Women & Enterprise. Spark is a project of WonderArts. Limited seats are available. Pre-registration for the series is required, and a commitment to attend all sessions is appreciated.
The sessions will include:
Is Entrepreneurship Right For You? Explore the process and learn about the risks and rewards of starting your own business.
Steps to Starting a Business. Develop your business ideas and planning, leave the session with an A-to-Z overview and specific tools and tips that will help you get started quickly.
Legal Considerations for New Business Owners. Learn from an attorney about the range of legal issues to protect and ensure success of your business.
Financing Strategies: Learn from the Experts. Understand the variety of financing options available to you as a new business owner, and strategies for raising funds as well as hear from lenders about what lenders and investors look for when making financial decisions.
Business Plan Basics. This workshop provides an overview of writing a business plan – from the "What?" to the "Why?" and "How?"
Learn More about the Center for Women & Enterprise: https://www.cweonline.org/