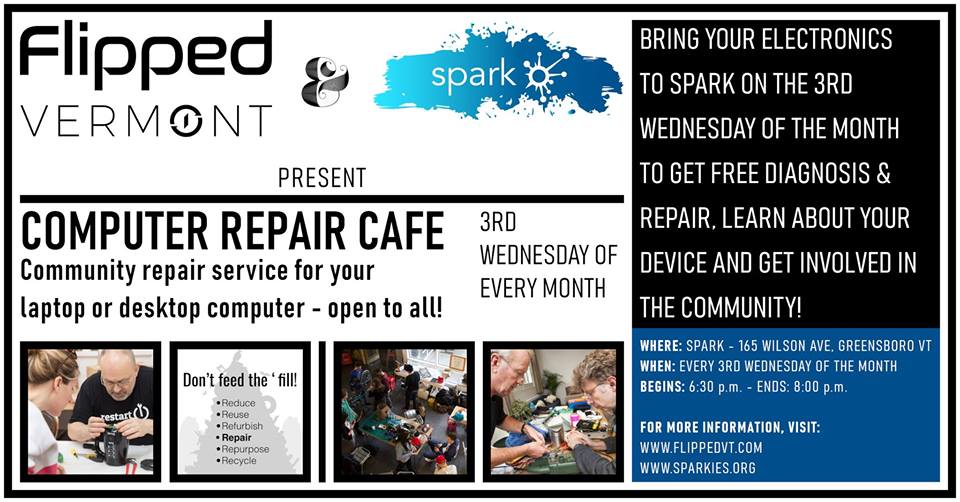 Join us for another amazing Computer Repair Cafe hosted at Spark! Last month, Nate LaRow helped with all kinds of computer problems from body repairs and installs to power issues. He is a wiz at computers and his business Flipped Vermont Technology Solutions is a testament to that!

Please RSVP online at Flipped Vermont's reservation page:
https://www.flippedvt.com/repair-cafe/

This is also a great way to meet other people, see how computers work, and gain some excellent knowledge! It is also alright to bring other tech devices.

The Repair Cafe is by donation - we hope to see you there!
RSVP Appreciated - Click "Get tickets"

Questions? Call 802-533-9370