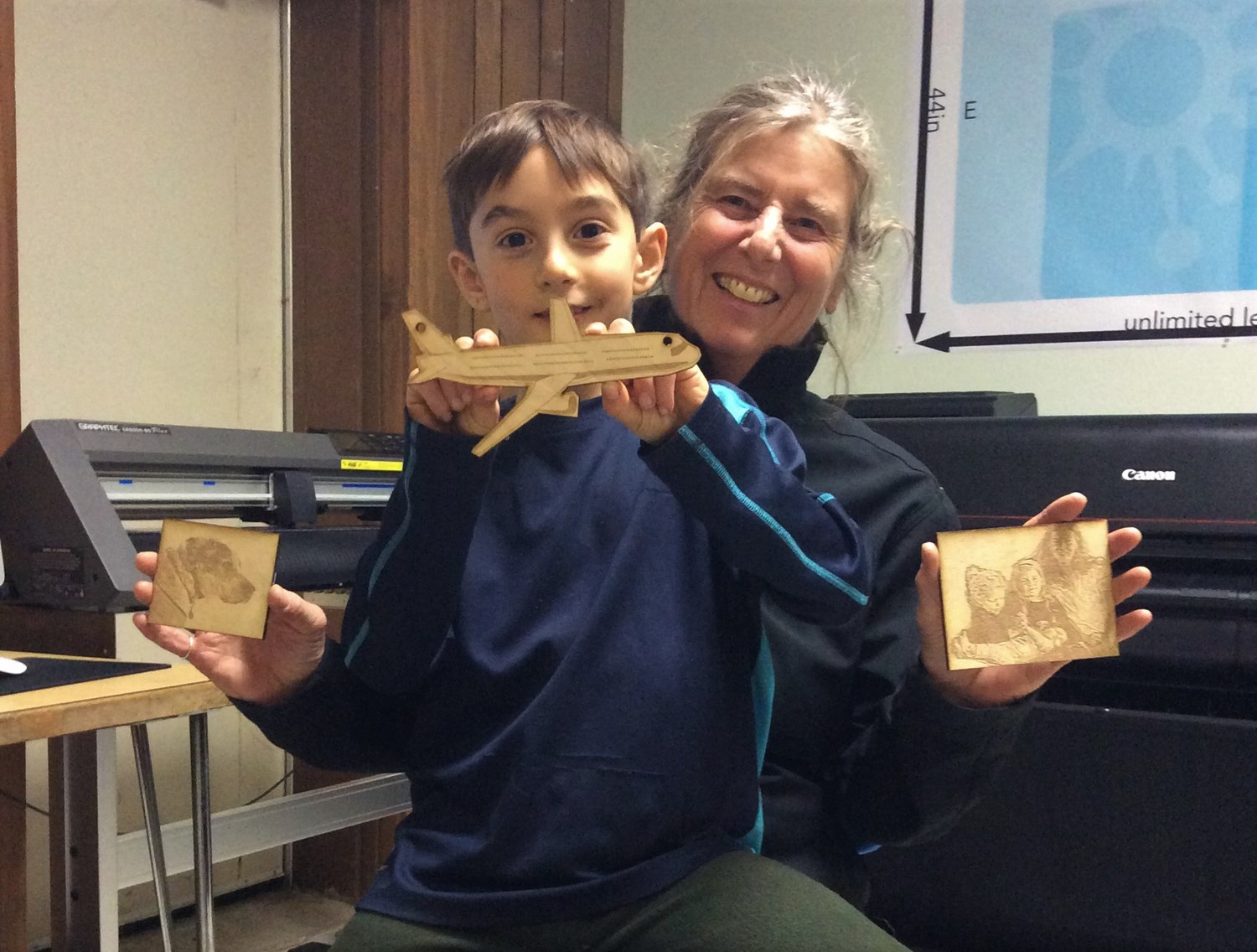 This past week, our friends and members have been creating amazing ornaments and exploring the possibilities of our new laser cutter! So far, the software for creating a 'print' from the laser has been fairly easy to get the hang of and we have been able to transform scrap plywood into awesome designs. Along with creating ornaments to adorn Christmas trees, member Nancy Reige created an engraving from a picture of her dog in his memory.
After hatching the idea, the designer uses an an image, sketch, or design from online databases to create the template for an ornament, sign or engraving. Two young members Oliver and Nicholas, spent a few minutes searching for a usable drawing of an airplane in Google Images to create a unique ornament for their Christmas tree. Once the design is found or created, it is prepared using Retina Engrave, the browser-based software that interfaces with the machine. While all our creations were in wood, the machine can also cut or engrave acrylic, glass, leather and paper.
This new machine offers the possibility to create unique signage, branded packaging, jewelry, gifts, print blocks and stamps. Check out goo.gl/jyoZQ8 for a huge variety of project ideas and inspiration employing our new machine!